For those that may not have seen any notifications or heard, and are former students/clients of mine, in 2017 I was called to renounce my involvement with all branches of the New Age and New Thought movement (some people may refer to this as Holistic Health practices), and to give my life wholly to Jesus Christ.  Prior to this I had been walking in two worlds (believing  wrongly that this was possible) and blending New Age and Christianity.  More details regarding this is provided in my YouTube Testimony on this website.
What this means now is that I no longer practice Reiki, Hypnosis, Meditation/Mindfulness, Angel Cards (Communicating with Spirits), any form of Divination, Law of Attraction or any form of the Christ Consciousness – New Thought movement.  I would like to extend my
deepest
apology  to anyone that I may have taught  or lead unintentionally into an ungodly path, as a result of my former teachings or services.  I had no idea I was doing things that were harmful.  I thought I was helping and I was deeply deceived.
The only thing I can hope and pray for now is that you may take my invitation to follow me on my new pathway.   This website now, as well as my personal Facebook page, will contain messages and YouTube material that will provide information about the deception of the New Age,  messages from Gods living word,  Praise and Worship Music and Apologetic resources and websites for you to click on and learn more on your own about having a personal relationship with Jesus.  If you have been harmed or felted judged by someone in a "church" or a "religion" in the past, then please know that this is not what This is about.  This is not about "religion", it is about a relationship.
Nothing you have done can ever separate you from the Love Of Christ and it is never too late for you to accept God's forgiveness and the free gift of Salvation that is offered to you through the sacrifice Jesus made for each  of us. Please feel free to send me an email at
diane@astepforwardllc.com
via if you have any questions or would like me to pray with you or for someone you love.
Blessings
Diane
A Step Forward LLC- Candia, NH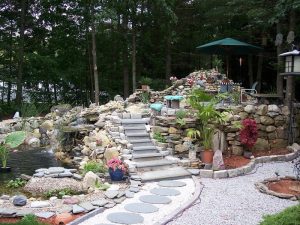 For More Information contact Diane Gelinas at: Diane@AStepForwardLLC.com
or call the office at 603 483-0132.